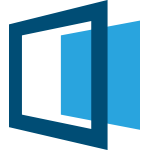 PROothisi & Master Box
Display NOW all our applications in your TV, without the use of a PC. The unique and innovative Master Box, replaces the PC, as it is an autonomous system of displaying information from the net.
Download instructions of the PROothisi system.
Free technical support
What is the Master Box?
A mini-computer, which without any other additional equipment, displays on the TV screen all information it is scheduled to do. And all this without the use of a keyboard, mouse or PC screen, it's completely autonomous and displays automatically all the contents of the application. The Master Box is connected and powered by the TV (USB port) and through HDMI it displays the information screen it is scheduled by the user.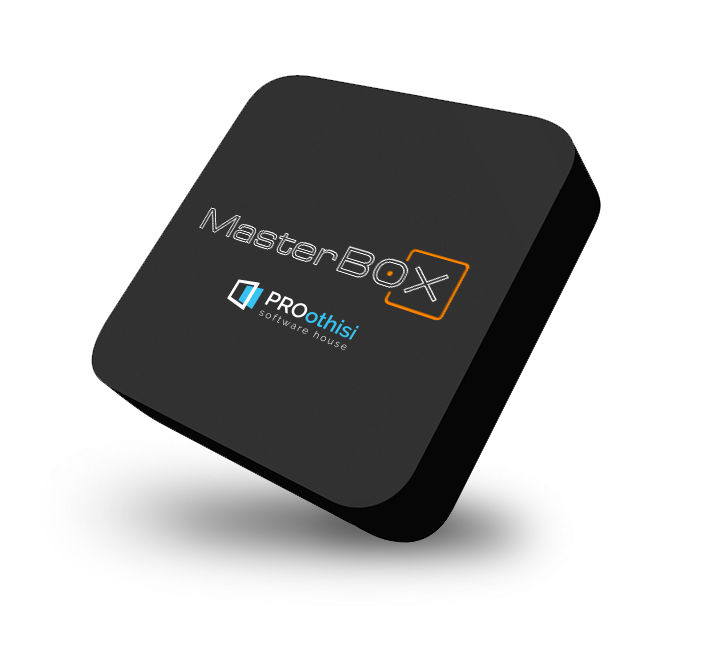 Fast and Easy connection to any TV monitor
Fitted easily to any TV screen thanks to its small size, can be connected directly to the back side of the TV, without any unnecessary cabling.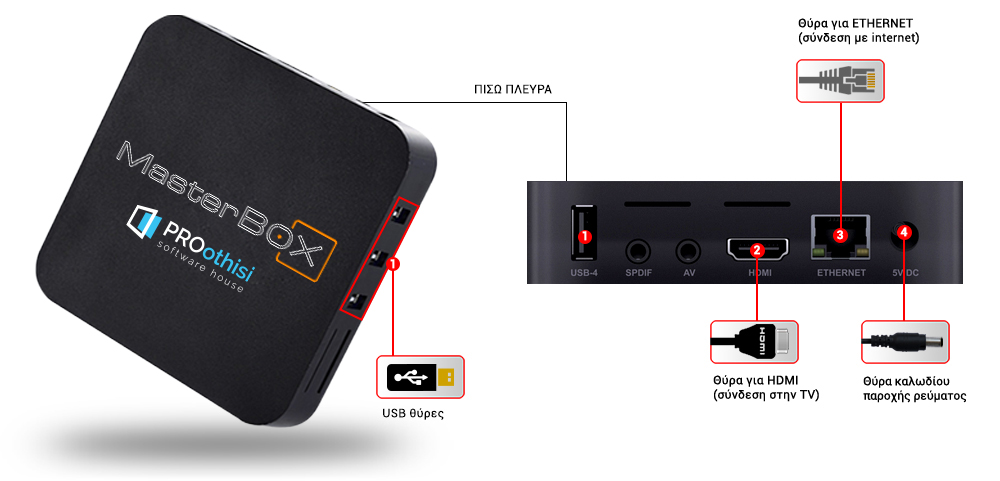 Automatic operation &
remote control
How does it work?
The device displays the assigned content (playlist) automatically. Scheduling, assignment of the content and the control of the Master Box operation is done in real – time and remotely from anywhere and any PC connected to the internet.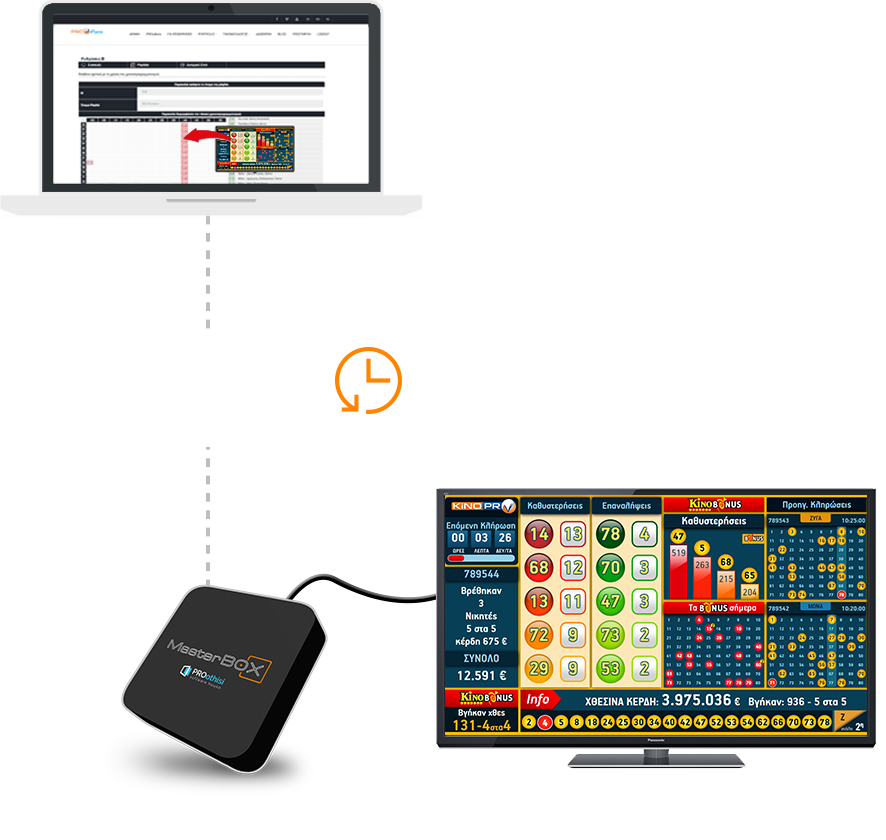 Flexibility
Easy and fast to any TV screen.
Perfect picture
Excellent image quality with direct HDMI connection.
Automatic mode
A completely automatic system without external user intervention.
Low cost
No need of additional equipment or technician.
Alternative transmission & display options

Chromecast & Miracasts
The Chromecast is a media streaming device that connects to any TV via an HDMI port, adding to it multimedia playback capabilities of various services. With chromecast you can mirror your browser and view the Master Bet applications wirelessly from your computer to the TV screen.
Cost: from 30€

Web Addons
Various additives for the browser, either for chrome or for mozilla, helping us to show many pages - screens alternately on our TV. For example, if we have 3 screens (pages) about "Pame Stoixima" and we like to display all 3 on the same TV, we can through the addons display them on one TV, making the change in any N seconds we like.
Cost: Free

Modulator
Modulator to convert audio and picture sources, such as Video, DVD, cameras, satellite receivers, etc., to an analogue TV channel. You can connect the output of your computer to such a modulator and view the application you have open in more than one TV.
Cost: from 30 € analog / from 300 € digital

USB graphics adapter
You can add an additional extension on your computer to be able to view another application on a second TV. The inverter is connected to the usb port on your computer and gives you a DVI, VGA or HDMI output. Similar possibilities offer the converter cables from mini usb to HDMI or VGA.
Cost: cable from 20 € / converter from 50 €
ATTENTION! The Master Box uses the Internet connection you have in your shop to gain access to the Master Bet applications. If there are any connection issues (e.g. old router, frequent disconnections), this will negatively affect the operation of Master Box.